About
Old Town Live is back for 2022!! Our one-day music festival will be held across Stevenage Old Town in bars, pubs and from on-street stages on Saturday 6th of August, 2022. Between midday and 10 PM a rotating programme of bands, djs and singers from all genres will play different locations on the High Street and in venues. Following the close of live music stages and traders on the High Street venues will host afterparties and continue to be open. The event will provide local businesses with another opportunity to promote their business to a wider audience, raise awareness of their service or offer, which will ultimately lead to increased footfall. It will again support local music acts as they perform live after further issues and restrictions from COVID-19. 2022...bigger and better! Expect: More Traders, More Street Food Vendors, More Bands, Bigger Kids Zone, VIP Bars & Afterparties
The stages on the High Street are free to access. Access to venues requires a wristband which start at £7. This helps us fund the event and fairly pay musicians. We have a single use plastic ban in place and you will need a reusable festival cup to drink out of. These are available on the day and also come with paid for wristabnds.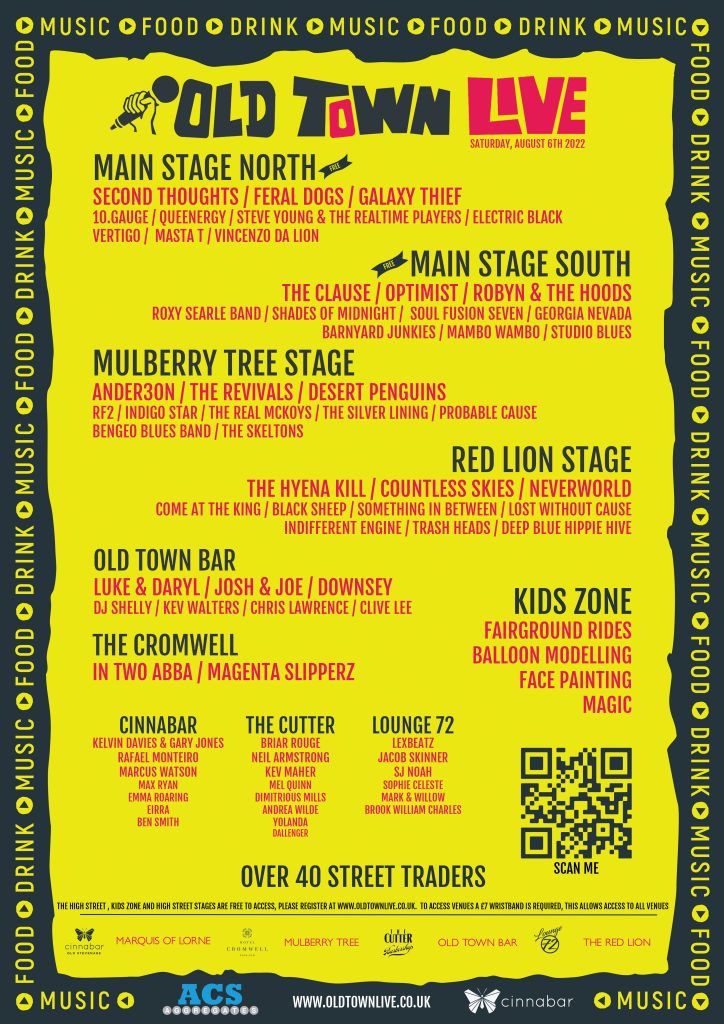 Register
Free Registration & Ticket Options
Follow Us
For updates and important info on the day.